Chopin Avenue
Piano Competition
Jury Members 2020 – 2022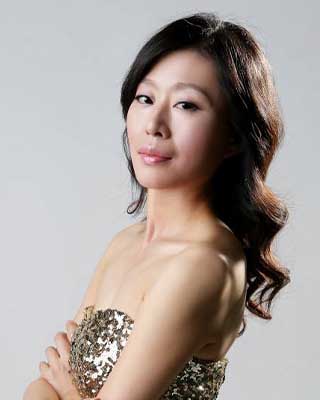 Prof. Hyunkyung Kate Lee
Head of Jury 2020, 2021, 2022
A native of South Korea, Dr. Hyun-Kyung Lee has been studying piano since the age of four. She has performed extensively throughout the United States, South Korea, Italy, and Southeast Asia. She has performed in some of the world's most important concert venues; including Carnegie Hall, Steinway Hall, and the Seoul Art Center.
Dr. Lee has been invited to perform contemporary music internationally and has had many arrangements written for her. In particular, her close musical relationship with the composer OckMi Han has led to several world premier concerts and recitals. A prize winner in the Artists International Piano Competition and the National Korean Young Adults Competition, Dr. Lee performs both as a soloist as a chamber musician. She is active as a member of the performance division of the Korean Piano Society and the SungSim Piano Quartet. She is also well-known as a collaborator with a variety of artists such as modern dancers and traditional Korean performance art. She has collaborated with the Modern Music and Dance Ensemble in Italy and as performed and created innovative electronic compositions with dancers, musicians and composers. She also performs regularly with the Grand Piano Concert series throughout Korea.
Dr. Lee has performed in the master classes of Martin Canin, Paul Posnak, and William Doppmann. She received her master's degree from New York University and her doctoral degreee from the Catholic University of America in Washington, D.C. She has studied with YoungSook Kim, Sara Davis Buechner, Marilyn Neeley, and Jose Ramos Santana.
A dedicated teacher, Dr. Lee is a professor of music at Kangwon National University in Korea. She has worked in the past as a lecturer at the Catholic University of America and as a professor at the Catholic University of Korea. Additionally, Dr. Lee has taught piano at various art high schools in Korea.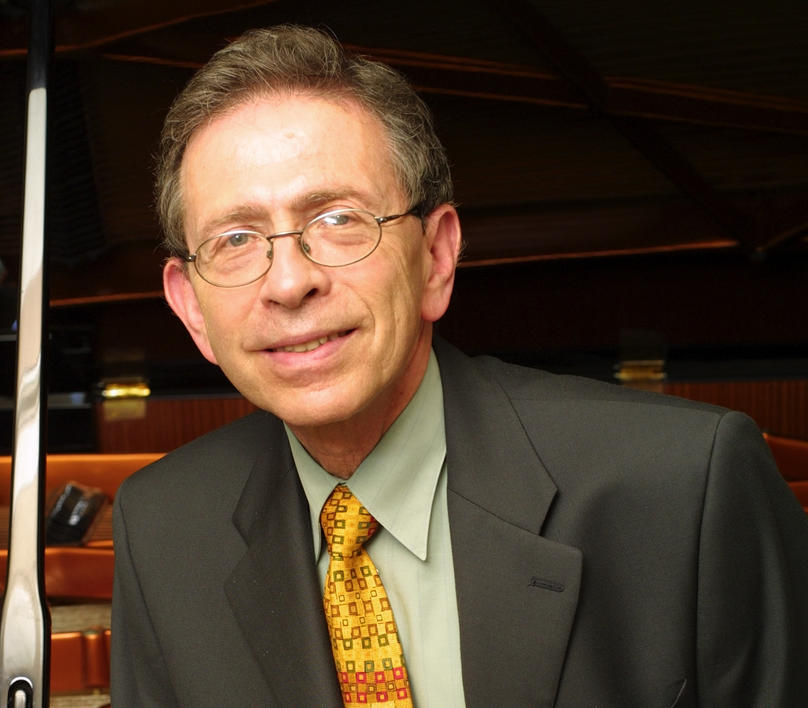 Prof. Jerome Lowenthal
Juror - Autumn 2021, Spring 2022
Jerome Lowenthal (born February 11, 1932) is an American classical pianist. He has served as chair of the piano department at the Juilliard School in New York. Additionally, Lowenthal is on the faculty at Music Academy of the West in Santa Barbara, California.
Lowenthal was born in Philadelphia. He made his debut as a solo pianist at the age of 13 with the Philadelphia Orchestra. Returning to the United States from Jerusalem in 1963, he made his debut with the New York Philharmonic, playing Bartók's Piano Concerto No. 2. Since then, he has performed with famous conductors such as Daniel Barenboim, Seiji Ozawa, Michael Tilson Thomas, Yuri Temirkanov, Leonard Slatkin, Leonard Bernstein, Eugene Ormandy, Pierre Monteux, Josef Krips, and Leopold Stokowski. He has played sonatas with Itzhak Perlman, piano duos with Ronit Amir, and with Ursula Oppens, as well as quintets with the Lark Quartet, Avalon Quartet, and Shanghai Quartet.
His studies included lessons with Olga Samaroff in Philadelphia, William Kapell and Eduard Steuermann at the Juilliard School in New York, and Alfred Cortot at the École Normale de Musique de Paris in Paris, France. A prizewinner at Queen Elisabeth Music Competition in Brussels (1960) and Busoni Competition, he is a frequent judge in international piano competitions.
He is recognized as a specialist of Franz Liszt, Pyotr Tchaikovsky, Béla Bartók, and more generally of virtuoso and late romantic music. His recordings include piano concertos by Liszt with the Vancouver Symphony Orchestra and the complete Tchaikovsky concerto cycle with the London Symphony Orchestra. He has an extensive repertoire, including 59 performed piano concerti. He is the dedicatee of many new works, such as Ned Rorem's Piano Concerto (No. 3) in Six Movements, and has unearthed some rare romantic piano works, such as the Liszt Third Piano Concerto edited by his former student Jay Rosenblatt.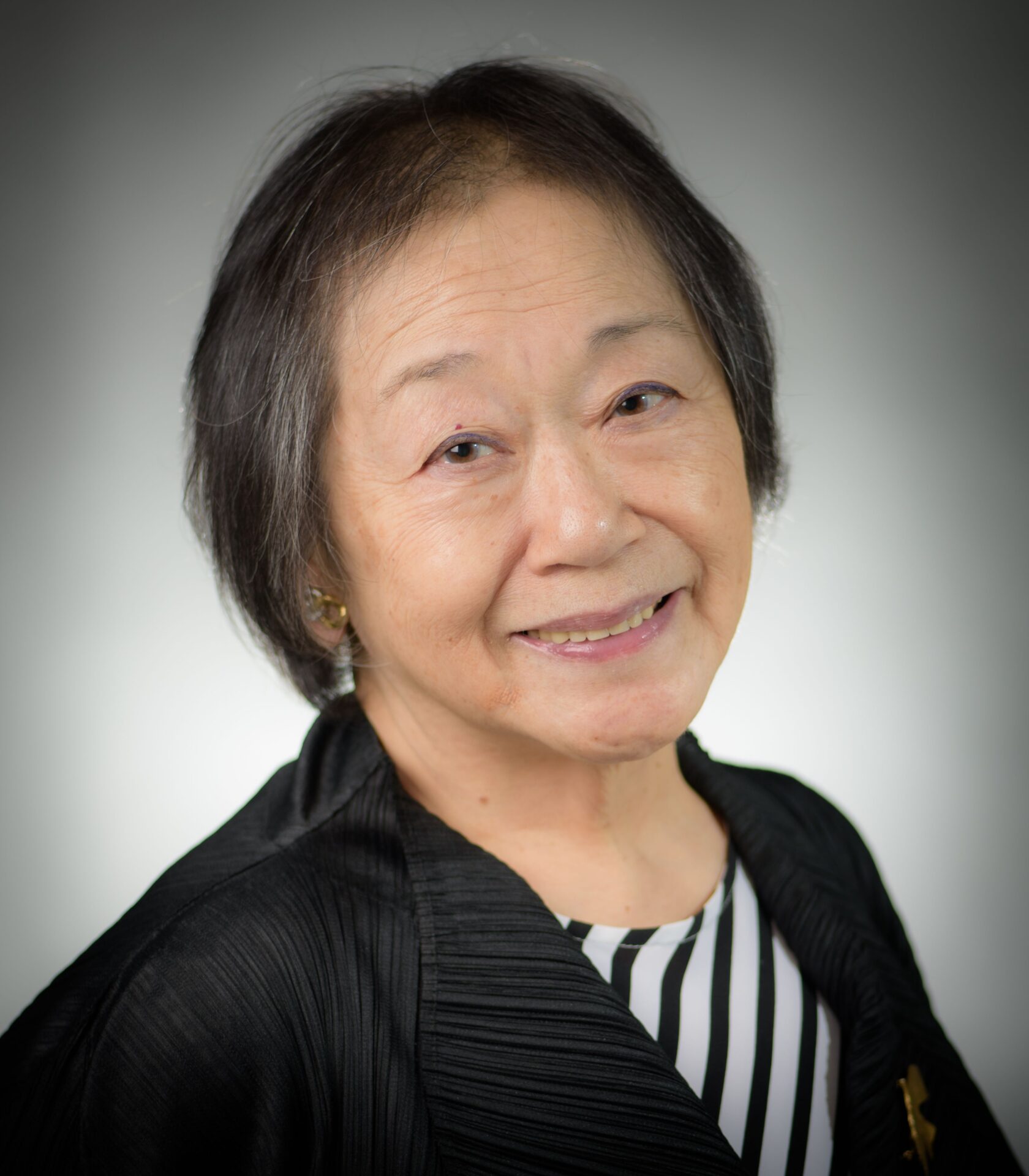 Prof. Miyoko Nakaya Lotto
Juror - Autumn 202, Spring 2022
Born in Hokkaido, Japan, Ms. Lotto emigrated to the US at the age of 7, at age 17 and entered the Juilliard School at the age of 18 to study with Sascha Goronitzki and was chosen to become his assistant in her junior year at Juilliard. Ms. Lotto taught at the Juilliard School for 14 years as assistant to Sascha Gorodnitzki.
Ms. Lotto was a Finalist in the Kosciusko Chopin Competition in NYC, Second Place in the Juilliard Concerto Competition, Finalist in the Concert Artist Guild and the Young Concert Artist Competitions. She was First Prize winner in the Sterling Staff Competition in Texas and a Finalist in the International Busoni Competition in Italy.
She has been juror for several International Competitions such as the Hamamatsu, Gina Bachauer and the Hilton Head International Competitions.
Ms Lotto has worked with pianist/conductor Daniel Barenboim, as music consultant and editor in creating the 6 DVD Documentary "Barenboim on Beethoven". The complete 32 Beethoven Piano Sonatas was filmed live at the Berlin Staatsoper with Barenboim performing and giving Master Classes to young pianists such as Lang Lang and Jonathan Biss. The film was aired on PBS "Great Performances" series in 2007 as well as on BBC, ARTE-France and NHK-Japan and was released in 2007 by EMI and the DVD set was the Gran Prix winner in the 2008 Cannes Music Festival. Ms. Lotto was chosen to be Monitor for the 2012 ARTE-France documentary/drama "Mahler in NY" with Henri Le Grange, Pierre Boulez and Daniel Barenboim.
Ms. Lotto has been on the faculty of the Juilliard School, the Manhattan School of Music, NYU and the Perlman Music Program. Her students has been prizewinners in numerous international competitions, such as the Leeds, the Van Cliburn, International Chopin Competition, Hamamatsu, Hilton Head and the Kosciusko Chopin Competition. Recently, her pupil of 18 years was the 1st Prize winner of the American Pianist Award in 2017.
Ms. Lotto serves as Vice-President and Director of the Sascha Gorodnitzki Foundation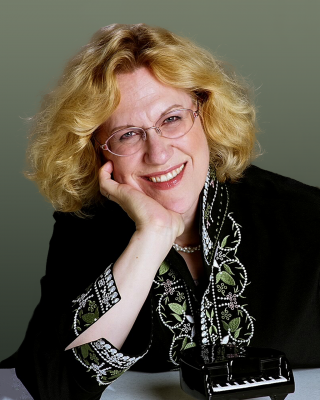 Prof. Sara Davis Buechner
Juror 2021 Spring Summer Edition
Noted for her musical command, cosmopolitan artistry, and visionary independence, Sara Davis Buechner is one of the most original concert pianists of our time. Lauded for her "intelligence, integrity and all-encompassing technical prowess" (New York Times), "thoughtful artistry in the full service of music" (Washington Post), and "astounding virtuosity" (Philippine Star), Japan's InTune magazine sums up: "Buechner has no superior."
In her twenties Ms. Buechner earned a bouquet of top prizes at the world's premiere international piano competitions — Queen Elisabeth (Brussels), Leeds, Mozart (Salzburg), Beethoven (Vienna), and Sydney. She was a Bronze Medalist of the 1986 Tschaikowsky Competition in Moscow and the Gold Medalist of the 1984 Gina Bachauer International Piano Competition.
Ms. Buechner has performed in every state and province of North America — as recitalist, chamber musician and soloist with top orchestras like the New York Philharmonic, San Francisco Symphony and Philadelphia Orchestra; and in venues such as Carnegie Hall, the Kennedy Center and the Hollywood Bowl. She has toured throughout Latin and South America and Europe; and she enjoys a special following in Asia, where she has been a featured soloist with the Sydney Symphony, New Zealand Philharmonic, New Japan Philharmonic and Shanghai Philharmonic, among many others.
She has commissioned and premiered important contemporary scores by composers such as Michael Brown, John Corigliano, Ray Green, Dick Hyman, Vitězslavá Kaprálová, Jared Miller, Joaquín Nin-Culmell, and Yukiko Nishimura. Ms. Buechner's performance versatility extends to unique collaborations with film and dance (including tours with the Mark Morris Dance Group, and Japanese kabuki-mime-mask dancer Yayoi Hirano).
Ms. Buechner has released numerous acclaimed recordings of rare piano music by composers such as Rudolf Friml ("a revelation" — The New York Times), Dana Suesse, Joseph Lamb, Joaquín Turina, Miklós Rózsa, and Ferruccio Busoni (including the world première recording of the Bach-Busoni "Goldberg" Variations). Stereophile magazine selected her Gershwin CD as "Recording of the Month," and her interpretation of Hollywood Piano Concertos won Germany's coveted Deutsches Schauplatten Preis. Most recently her recorded traversal of the score to Carl Dreiser's silent movie classic Master of the House (1925) may be heard on Criterion Collection DVD.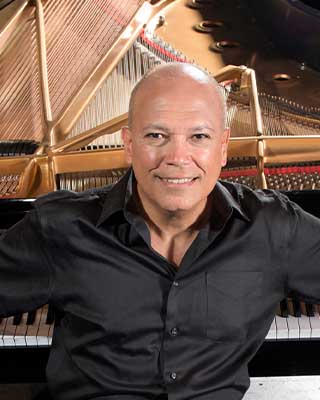 Prof. Jose Ramos Santana
Juror 2020-2022
Jose Ramos Santana is a graduate of the Juilliard School where he studied with Adele Marcus, William Masselos and Sylvia Rabinof. He has also coached with Leon Fleisher and Alicia de Larrocha.
He is a member of the piano faculty at New York University Steinhardt School and teaches at the Levine School of Music in Washington, D.C.
He is the recipient of the 2020 Issac Albeniz Medal awarded by the Fundaćion Issac Albeniz in Camprodon Spain. Mr. Ramos Santana is also the founder and artistic director of the Puerto Rico International Piano Festival. Recent performance and masterclasses include the 2018 summer festival Maestros del Norte y Pianistas del Sur in Buenos Aires, Argentina.
Jose Ramos Santana has appeared as a guest soloist with major orchestras such as the New York Philharmonic, Royal Philharmonic Orchestra of London, Detroit Symphony, Saint Louis Symphony, Baltimore Symphony, San Antonio Symphony, Rochester Philharmonic, 92nd Street Y Orchestra, The New York Virtuosi, Casals Festival Orchestra, Puerto Rico Symphony, and the orchestras of New Mexico, Sioux City, Utah, Syracuse and many others. Additional solo performances include the Moscow Philharmonic Latin-American tour, Orchestra of L'Hermitage of Saint Petersburg, the Orchestra of Guatemala, the Orchestra of San Salvador, and the Orquestra de los Reyes in Lima, Peru. He has collaborated with distinguished musicians and conductors such as Krzsztoff Penderecki, John Adams, Dennis Russell Davies, Jerzy Semkow, Dimitri Kitaenko, Joseph Silverstein, cellist Arto Noras, violinist Gregory Zhislin, and pianist Vladimir Viardo.
Jose Ramos Santana's much lauded guest appearance with the American Composers Orchestra at Carnegie Hall during the Sonidos de las Americas Festival was his third Carnegie Hall performance in one year. Mr. Ramos Santana has also performed at Zankel Hall and the Weill Recital Hall under the auspices of La Gesse Foundation.
A top prize winner of the Gina Bachauer International Piano Competition and a participant in the Xerox Piano Artist's Program, he has appeared in music festivals such as Spoleto, Caramoor, Casals Festival, Grant Park Festival in Chicago, International Keyboard and Institute Festival at Mannes College, Washington International Piano Festival, Inter-American Music Festival in San Juan, Puerto Rico and the Amalfi Coast Music Festival in Italy.
His recital work has taken him to major venues throughout the United States, France, Germany, Italy, Switzerland, Spain, Central America, and the Far East.
.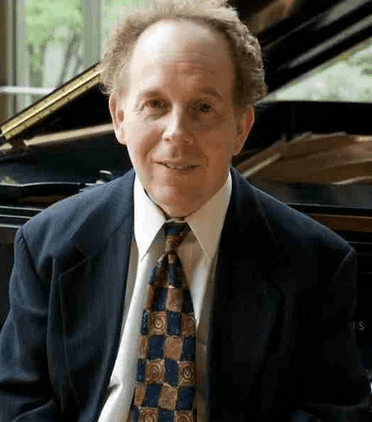 Prof. Daniel Shapiro
Juror - Autumn 2021
DANIEL SHAPIRO continues to gain recognition as a leading interpreter of Schubert, Beethoven, Mozart, Schumann, and Brahms, and as a teacher and coach at the Cleveland Institute of Music.  He has given critically acclaimed performances across the United States, in Brazil, Britain, Ireland, Spain, France, Italy, Korea, and China, at the Amsterdam Concertgebouw, and at Walt Disney Concert Hall in Los Angeles.  This season he performs his third complete cycle of the 32 Beethoven piano sonatas. DVDs of all of Schubert's major piano sonatas and his CD of Beethoven's "Diabelli" Variations have received enthusiastic reviews. 
He has taught at CIM for the past twenty-three years, during which time he has become known as an inspiring teacher who helps students achieve profound understanding and develop vivid interpretations of the great masterworks. His students have won important competitions and obtained teaching posts at prestigious universities and schools of music.
As a chamber musician,  Shapiro has had the great fortune of collaborating with some of the world's leading musicians, including Jaime Laredo, Shmuel Ashkenasi, Joseph Silverstein, Cho-Liang Lin, Roberto Diaz, Ronald Leonard, Franklin Cohen and Frank Rosenwein.  He has performed regularly with members of the Los Angeles Philharmonic, the Chicago Symphony and the Cleveland Orchestra.  He has also performed with the Cavani, Mirò, Linden and Rossetti Quartets, and has released chamber music CDs on the Harmonia Mundi and ASV labels. His Beethoven sonata collaborations with violinist Jaime Laredo can be found on youtube.com.
His musical scope also includes the study of conducting: he has worked with Daniel Lewis, Victor Yampolsky, Fritz Zweig, and Gustav Meier. He made his conducting debut at sixteen at Tanglewood, and  conducted Mozart's Don Giovanni with the Akron Lyric Opera.
His musicianship has  been enhanced and deepened by extensive collaboration with singers: listening to and working with them has been a source of tremendous inspiration.  He studied art song with Gwendolyn Koldofsky and opera with Natalie Limonick, and was an opera and art song coach at UCLA. 
A native of southern California, Shapiro began the study of piano at the age of six.  His teachers included
Leon Fleisher, John Perry, Russell Sherman, Joanna Graudan, and Reginald Stewart.  He studied at the University of Southern California and at the Peabody Conservatory, where he received his doctorate.
Shapiro is an expert Scrabble player–he is one of the top ranked players in Ohio, having won or placed in several tournaments.  He lives with his family in Cleveland Heights.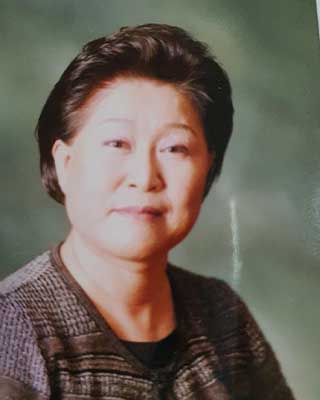 Prof. YoungSook Kim
Juror 2020-2022
Graudated (BA and MA) from Ecole Noermal de Musique de Paris, France.
Studied with great pianists indcluding Yvonne Loriod.
Emerita Professor of the Catholic University of Korea
where she worked  for over 30 years.
She also taught at Seoul National University.
Awarded an Hononrable Professor Awards in Korea.
Performed with numerous orchestras including KBS Symphony Orchestra, Seoul Philihamonic Orchestra. Solo recitals and chamber recitals throughout France, England and Korea.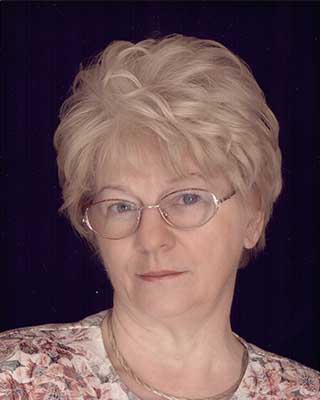 Prof. Bronislawa Kawalla
Juror 2020
Bronisława Kawalla, is the first prize winner at the International Bach Competition in Washington, DC (1975). Graduated from the Frederic Chopin Academy of Music and perfected her skills in Paris under Nadia Boulanger (theory) and Monique Haas (granpiano), and also in Académie Internationale de Maurice Ravel under Philippe Entremont. She appeared on stage internationally and recorded for the Polish Radio and Television and for Veriton and Polskie Nagrania Record Corporations. She participated in the works of the Qualificatory Comitee for the candidates to the International F. Chopin Piano Competition in Warsaw and in the Grand Prix du Disque Frédéric Chopin Competition in Warsaw (in 2000 as a President of the Jury).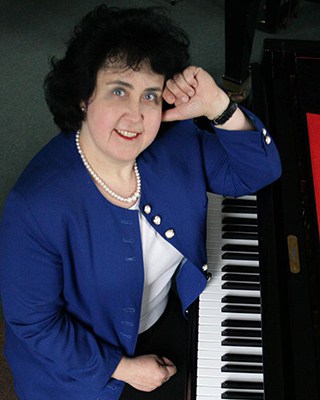 Prof. Mariola Cieniawa-Puchała
Juror 2023 - Spring
Mariola Cieniawa graduated from the Academy of Music in Cracow and got postgraduate education from the Academy of Music in Warsaw and the Hochschule of Music and Theatre in Hanover, Germany. She has won numerous awards and prizes, including the 1st prize and special award at the First Polish Karol Szymanowski Piano Competition in Łódź and the special prize from the jury in the 3rd International Piano Competition in Palm Beach, Florida. She has performed  internationally and has recorded for Polish Radio, Polish Television, and "Polish Records." She adjudicated at piano and chamber music competitions.  Since 1986 she has been running her own class in the Piano Department in the Academy of Music in Cracow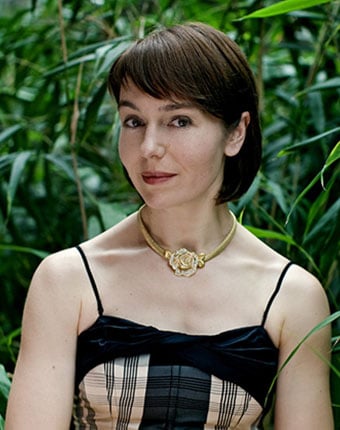 Prof. Magdalena Lisak
Juror 2022 Autumn
Magdalena Lisak has served as chair of the piano department at the Karol Szymanowski Music Academy in Katowice where she graduated from with distinction from the piano class of Professor Andrzej Jasiński . From 1996 to 1998, she also learned at the Basle Music Academy,  under Krystian Zimerman. Sixth Prize in the Thirteenth International Fryderyk Chopin Piano Competition in Warsaw in 1995 opened the door for Magdalena Lisak to such prestigious concert halls as Hitomi Memorial Hall in Tokyo, Stadt-Casino in Basle, Rudolfinum in Prague and National Philharmonic in Warsaw. Her interpretations have been recorded for Deutsche Rundfunk, Radio Suisse Romande, Polish Radio and Telewizja Polska, and also on CD for DUX, Polskie Radio S.A., Polskie Radio Katowice and CD Accord.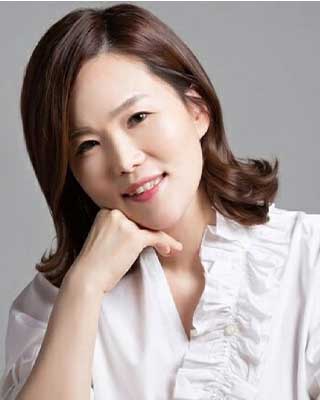 YoonJung Park
Juror 2020-2021
Yoon Jung Park
Studied music at the New England Conservatory of music in Boston, USA with a Master's degree in Piano Performance, Collaborative Piano, and obtained a Graduate Diploma of Piano Performance. She played multiple recitals and performed in various music festivals. She held a position at the university in Korea and continued her performance journey.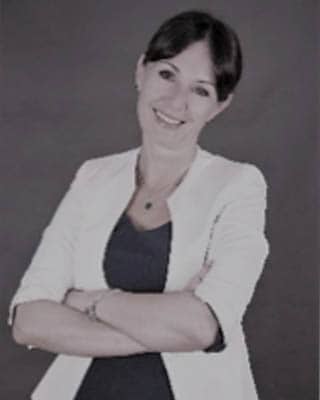 Agnieszka Hejduk-Domanska
Juror 2020
Agnieszka Hejduk-Domanska
Agnieszka Hejduk-Domańska, pianist, graduated from the Fryderyk Chopin Academy of Music in Warsaw, instrumental and pedagogical faculty. She has the highest degree of professional promotion of teacher in Poland.
For over twenty years she's been teaching young talented pianists at the State Fryderyk Chopin Music School in Warsaw and State Music School in Sochaczew. Her students are laureates of numerous International Piano Competitions. She's got awards as a teacher for special merits for Polish culture.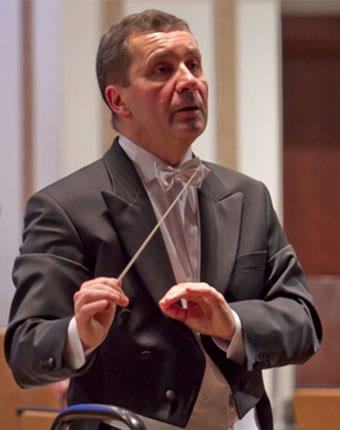 Maestro Sławomir Chrzanowski
Honorary Judge Autumn 2022
Maestro Sławomir Chrzanowski conducted more than 70 orchestras all around the world including NOSPR (The Polish National Radio Symphony Orchestra) in Katowice and Radio Symphony Orchestra in Krakow (Cracow). In 1990, following an open competition, he was appointed and still works on the position of Artistic and General Director of Zabrze Philharmonic. Together with the orchestra he gave nearly 2600 concerts on national and international stages. He visited USA several times to give concerts and open lectures on history of Polish music, as well as to lead master classes in composition (Northwestern University Chicago and Mary Washington College Fredericksburg). He has been an honoured composer of MWC Symphony Orchestra in Fredericksburg (USA). In 2002 he performed on famous concert stages in U.S. – Carnegie Hall in New York with Polish music concert and Orchestra Hall in Chicago with the Three Polish Tenors Concert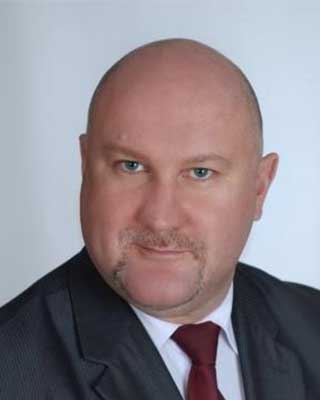 Dr. Aleksander Danda
Honorary Judge 2020-2022
Consul General of the Republic of Poland in Hong Kong