Chopin Avenue
Piano Competition
Jury Members 2020 – 2021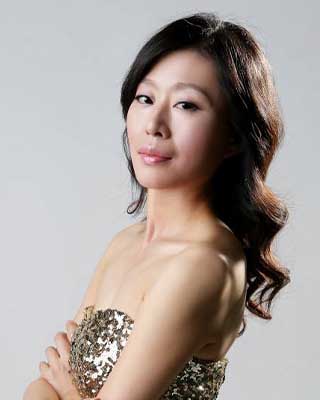 Dr. Hyunkyung Kate Lee
Head of Jury 202- -2021
A native of South Korea, Dr. Hyun-Kyung Lee has been studying piano since the age of four. She has performed extensively throughout the United States, South Korea, Italy, and Southeast Asia. She has performed in some of the world's most important concert venues; including Carnegie Hall, Steinway Hall, and the Seoul Art Center.
Dr. Lee has been invited to perform contemporary music internationally and has had many arrangements written for her. In particular, her close musical relationship with the composer OckMi Han has led to several world premier concerts and recitals. A prize winner in the Artists International Piano Competition and the National Korean Young Adults Competition, Dr. Lee performs both as a soloist as a chamber musician. She is active as a member of the performance division of the Korean Piano Society and the SungSim Piano Quartet. She is also well-known as a collaborator with a variety of artists such as modern dancers and traditional Korean performance art. She has collaborated with the Modern Music and Dance Ensemble in Italy and as performed and created innovative electronic compositions with dancers, musicians and composers. She also performs regularly with the Grand Piano Concert series throughout Korea.
Dr. Lee has performed in the master classes of Martin Canin, Paul Posnak, and William Doppmann. She received her master's degree from New York University and her doctoral degreee from the Catholic University of America in Washington, D.C. She has studied with YoungSook Kim, Sara Davis Buechner, Marilyn Neeley, and Jose Ramos Santana.
A dedicated teacher, Dr. Lee is a professor of music at Kangwon National University in Korea. She has worked in the past as a lecturer at the Catholic University of America and as a professor at the Catholic University of Korea. Additionally, Dr. Lee has taught piano at various art high schools in Korea.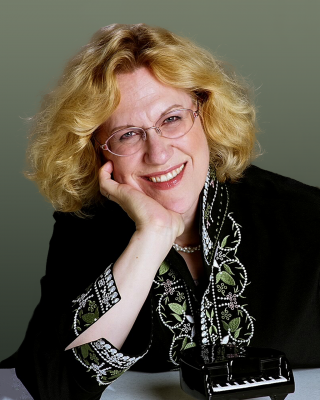 Dr. Sara Davis Buechner
Juror 2021 Spring Summer Edition
Dr. Sara Davis Buechner is one of the most original concert pianists of our time. "intelligence, integrity and all-encompassing technical prowess" (New York Times), "thoughtful artistry in the full service of music" (Washington Post),
"Buechner has no superior." (Japan's InTune) Earned top prizes at international piano competitions including Queen Elisabeth (Brussels), Leeds, Mozart (Salzburg), Beethoven (Vienna), and Sydney, Tschaikowsky Competition in Moscow or Gina Bachauer International Piano Competition. Dr. Buechner has performed with top orchestras (New York Philharmonic, San Francisco Symphony and Philadelphia Orchestra) and in venues such as Carnegie Hall, the Kennedy Center and the Hollywood Bowl.  She has toured throughout Latin and South America, Asia and Europe. She has commissioned and premiered important contemporary scores by composers such as Michael Brown, John Corigliano, Ray Green, Dick Hyman, Vitězslavá Kaprálová, Jared Miller, Joaquín Nin-Culmell, and Yukiko Nishimura.
She has commissioned and premiered important contemporary scores by composers such as Michael Brown, John Corigliano, Ray Green, Dick Hyman, Vitězslavá Kaprálová, Jared Miller, Joaquín Nin-Culmell, and Yukiko Nishimura. Ms. Buechner's performance versatility extends to unique collaborations with film and dance (including tours with the Mark Morris Dance Group, and Japanese kabuki-mime-mask dancer Yayoi Hirano)
Dr. Buechner has released numerous acclaimed recordings and her interpretation of Hollywood Piano Concertos won Germany's coveted Deutsches Schauplatten Preis. She has taught at New York University, Manhattan School of Music, Temple University's Boyer College of Music and Dance, University of British Columbia.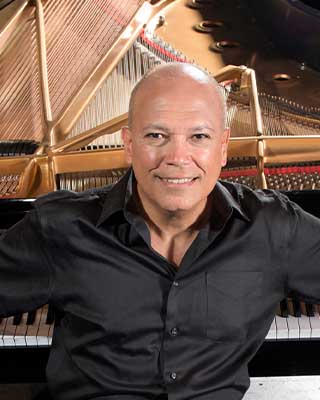 Jose Ramos Santana
Juror 2020-2021
A native of Puerto Rico, Jose Ramos Santana is one of the most acclaimed pianists of his generation and an acknowledged master of Spanish music.
Jose Ramos Santana graduated from Julliard School, and currently a member of the piano faculty at New York University Steinhardt School and teaches at the Levine School of Music in Washington, D.C..
A great perfomrer and an established recording artist. Performed with New York Philharmonic, Royal Philharmonic Orchestra of London, Detroit Symphony and many more and cooperated with conductors including Krzysztof Penderecki, John Adams, Dennis Russell Davies or Jerzy Semkow.
His recital work has taken him to major venues throughout the United States, France, Germany, Italy, Switzerland, Spain, Central America, and the Far East.
Jose Ramos Santana is also an established recording artist including his world premiere of "Glosas" by Roberto Sierra on the Fleur de Son Label that received critical acclaim or his collaboration with the Royal Philharmonic Orchestra that also includes recordings of Ravel's Piano Concerto in G and Saint- Saens Piano Concerto in G minor op. 22
Previously judged at Gershwin International Music Competition, Rosalyn Tureck International Bach Competition for Young Pianists, Kosciuszko Foundation Chopin Piano Competition, Liszt-Garrison International Piano Competition, Louisiana International Piano Competition czy William Kapell International Piano Competition.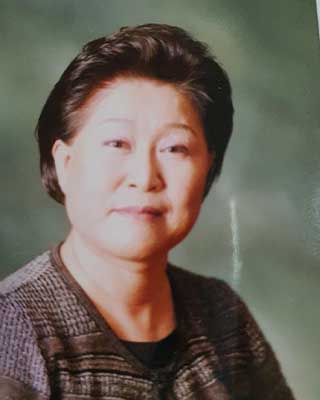 YoungSook Kim
Juror 2020-2021
Graudated (BA and MA) from Ecole Noermal de Musique de Paris, France.
Studied with great pianists indcluding Yvonne Loriod.
Emerita Professor of the Catholic University of Korea
where she worked  for over 30 years.
She also taught at Seoul National University.
Awarded an Hononrable Professor Awards in Korea.
Performed with numerous orchestras including KBS Symphony Orchestra, Seoul Philihamonic Orchestra. Solo recitals and chamber recitals throughout France, England and Korea.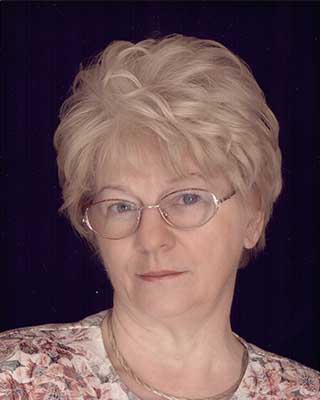 Bronislawa Kawalla
Juror 2020
Bronisława Kawalla, is the first prize winner at the International Bach Competition in Washington, DC (1975). Graduated from the Frederic Chopin Academy of Music and perfected her skills in Paris under Nadia Boulanger (theory) and Monique Haas (granpiano), and also in Académie Internationale de Maurice Ravel under Philippe Entremont. She appeared on stage internationally and recorded for the Polish Radio and Television and for Veriton and Polskie Nagrania Record Corporations. She participated in the works of the Qualificatory Comitee for the candidates to the International F. Chopin Piano Competition in Warsaw and in the Grand Prix du Disque Frédéric Chopin Competition in Warsaw (in 2000 as a President of the Jury).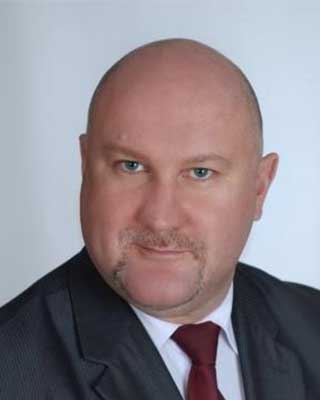 Dr. Aleksander Danda
Honorary Judge 2020-2021
Consul General of the Republic of Poland in Hong Kong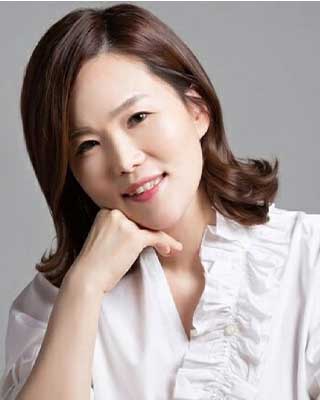 YoonJung Park
Juror 2020-2021
Yoon Jung Park
Studied music at the New England Conservatory of music in Boston, USA with a Master's degree in Piano Performance, Collaborative Piano, and obtained a Graduate Diploma of Piano Performance. She played multiple recitals and performed in various music festivals. She held a position at the university in Korea and continued her performance journey.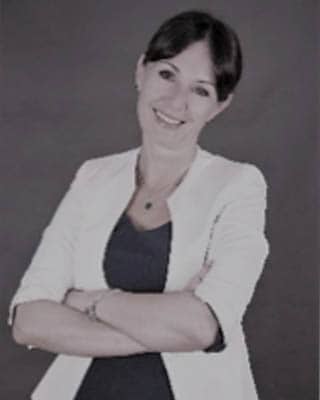 Agnieszka Hejduk-Domanska
Juror 2020
Agnieszka Hejduk-Domanska
Agnieszka Hejduk-Domańska, pianist, graduated from the Fryderyk Chopin Academy of Music in Warsaw, instrumental and pedagogical faculty. She has the highest degree of professional promotion of teacher in Poland.
For over twenty years she's been teaching young talented pianists at the State Fryderyk Chopin Music School in Warsaw and State Music School in Sochaczew. Her students are laureates of numerous International Piano Competitions. She's got awards as a teacher for special merits for Polish culture.