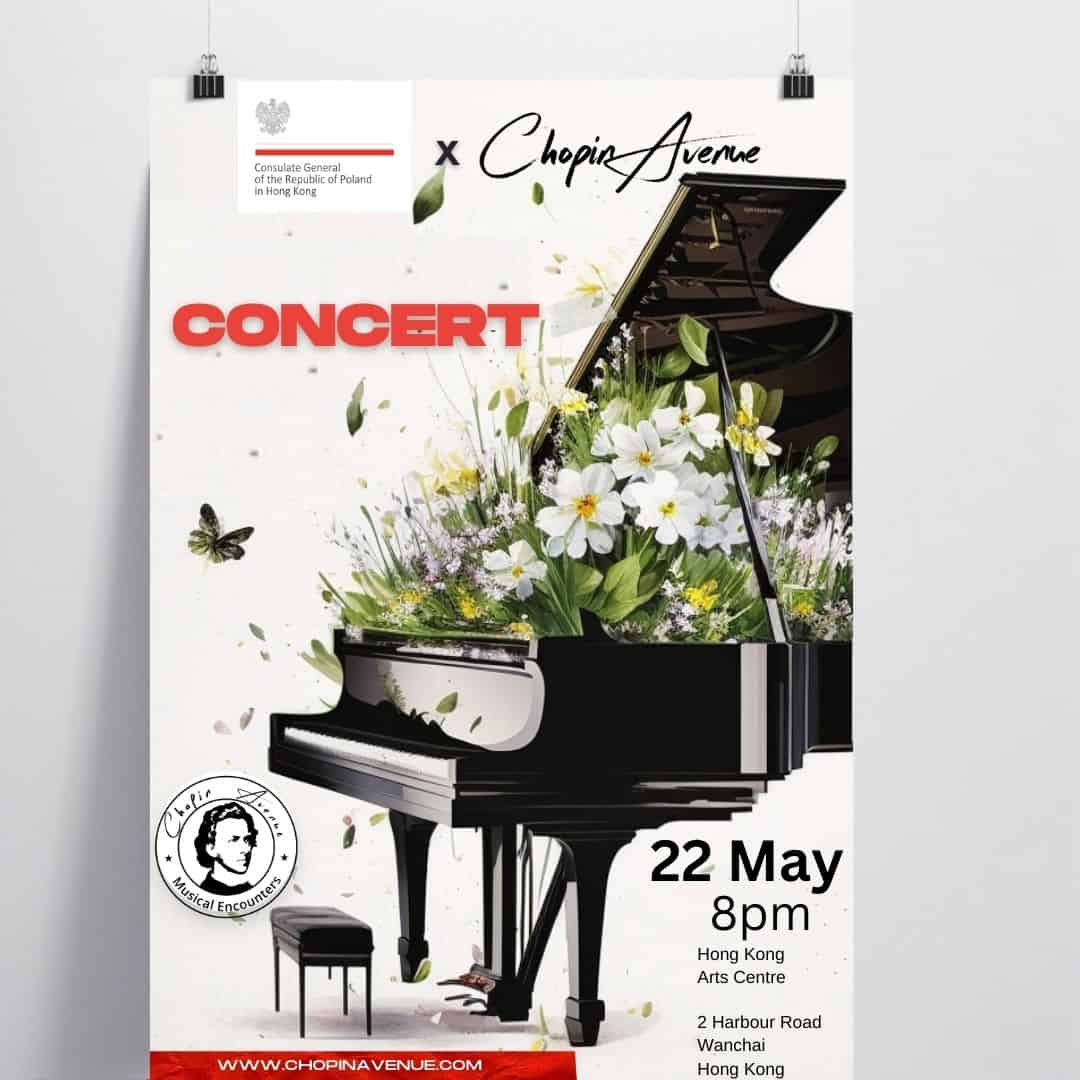 After tremendous success in November 2022, this time,
on 22 May 2023, we warmly invite you to witness the breathtaking performance by the winners of the Chopin Avenue International Piano Competition – Spring 2023, featuring some of the most promising young and very young artists.
This unforgettable experience is taking place on 22 May 2023 at the prestigious Hong Kong Arts Centre in Wanchai, and it's co-organized by the Consulate General of the Republic of Poland in Hong Kong and Chopin Avenue.
With the perfect combination of passion, dedication, and musical prowess, these young performers will leave you speechless just like they did at the concert last November.
To make sure your spot is held, please kindly fill in the RSVP form.