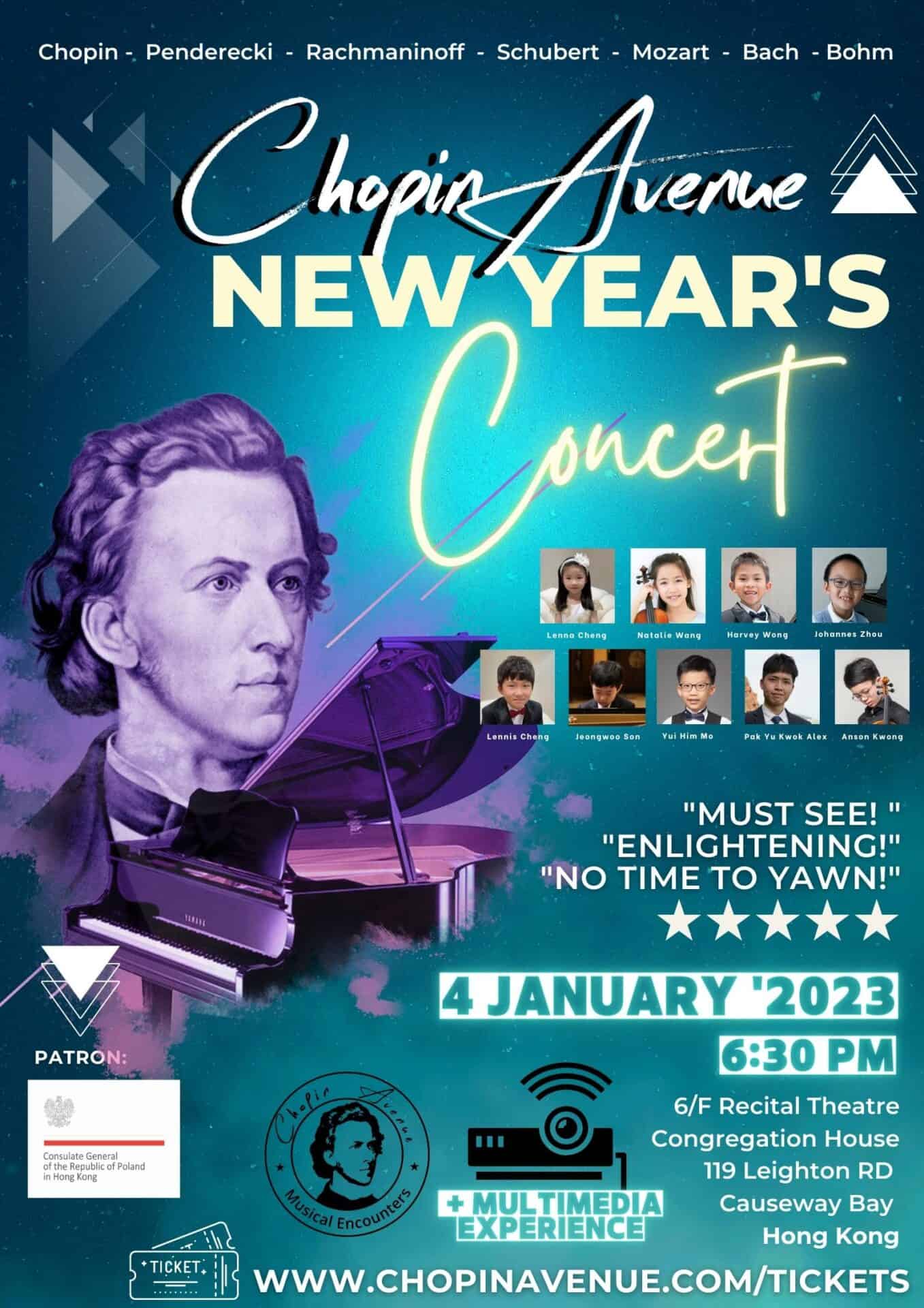 Enter 2023 with style!
You are thinking to inspire your kids or perhaps enjoy yourself  through the beauty of classical music but are concerned that it may be too boring?
Our concerts are different !!!
Classical, fun and interesting.
Join us with friends or family at this interactive concert where prize winners of the Chopin Avenue Competition will perform the works of Chopin, Rachmaninoff, Schubert, Mozart and Bach. A bonus violin performance of a Penderecki piece will bring an extra flavor.
Enhanced with multimedia projection the concert will please your ears and eyes and is designed as an edutainment event.
Time: 4 January 2023 at 6:30pm
Venue: 6/F Recital Theatre, Congregation House,
119 Leighton Road, Causeway Bay, Hong Kong.
香港銅鑼灣禮頓道119號
公理堂大樓6樓 演奏廳
Tickets:
Zone A (Rows 1,2,3) – HKD 250 (free seating)
Zone B (Rows 3,4,5,6,7,8) – HKD 150 (free seating)