Translated from English with Google.
Thank you for your understanding 🙂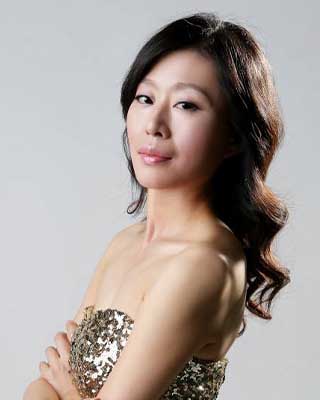 Dr Hyunkyung Kate Lee
Head of Jury
A native of South Korea, Dr. Hyun-Kyung Lee has been studying piano since the age of four. She has performed extensively throughout the United States, South Korea, Italy, and Southeast Asia. She has performed in some of the world's most important concert venues; including Carnegie Hall, Steinway Hall, and the Seoul Art Center.
Dr. Lee has been invited to perform contemporary music internationally and has had many arrangements written for her. In particular, her close musical relationship with the composer OckMi Han has led to several world premier concerts and recitals. A prize winner in the Artists International Piano Competition and the National Korean Young Adults Competition, Dr. Lee performs both as a soloist as a chamber musician. She is active as a member of the performance division of the Korean Piano Society and the SungSim Piano Quartet. She is also well-known as a collaborator with a variety of artists such as modern dancers and traditional Korean performance art. She has collaborated with the Modern Music and Dance Ensemble in Italy and as performed and created innovative electronic compositions with dancers, musicians and composers. She also performs regularly with the Grand Piano Concert series throughout Korea.
Dr. Lee has performed in the master classes of Martin Canin, Paul Posnak, and William Doppmann. She received her master's degree from New York University and her doctoral degreee from the Catholic University of America in Washington, D.C. She has studied with YoungSook Kim, Sara Davis Buechner, Marilyn Neeley, and Jose Ramos Santana.
A dedicated teacher, Dr. Lee is a professor of music at Kangwon National University in Korea. She has worked in the past as a lecturer at the Catholic University of America and as a professor at the Catholic University of Korea. Additionally, Dr. Lee has taught piano at various art high schools in Korea.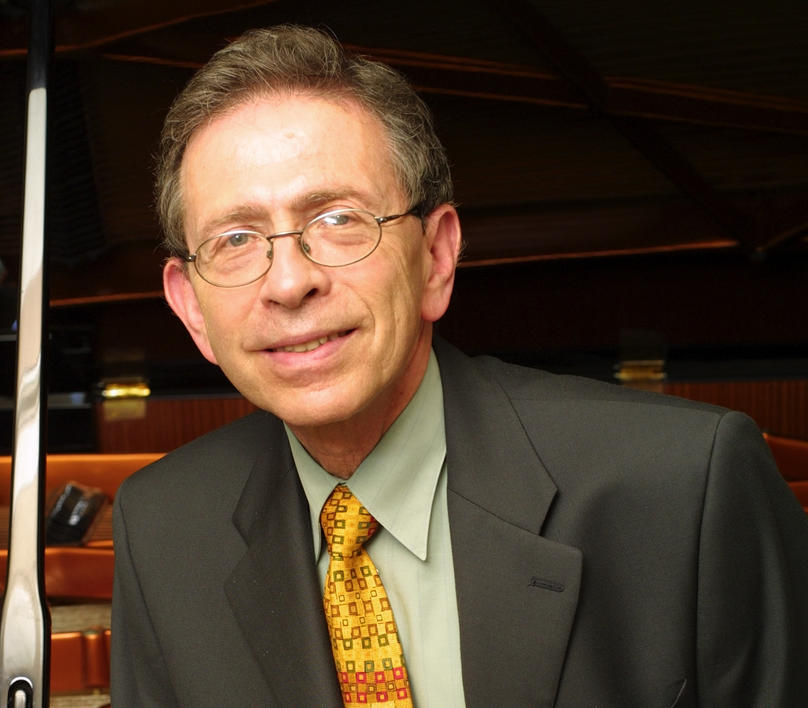 Jerome Lowenthal
Juror
American pianist Jerome Lowenthal has been a Juilliard faculty member since 1991. He has received prizes in international competitions in Brussels, Bolzano, and Darmstadt, and has appeared with major orchestras in the U.S., including Chicago, Boston, Philadelphia, New York, Los Angeles, Pittsburgh, San Francisco, National, Baltimore, Cleveland, St. Louis, and Minnesota. He has premiered solo music by Rochberg, Capanna, Reise, and Rorem's Piano Concerto No. 3. He has played duo recitals with Denis Brott, Itzhak Perlman, Ronit Amir, and Ursula Oppens.
Lowenthal is a regular participant in chamber music festivals in Sitka, Alaska; Montreal; and Santa Barbara's Music Academy of the West. He played the New York premiere of Liszt's Piano Concerto No. 3 with New York Philharmonic. Lowenthal has made numerous recordings of solo concerto and chamber music repertoire.
Lowenthal studied with Olga Samaroff, William Kapell, and at Juilliard with Edward Steuermann. He also studied with Alfred Cortot at the École Normale de Musique on a Fulbright Grant.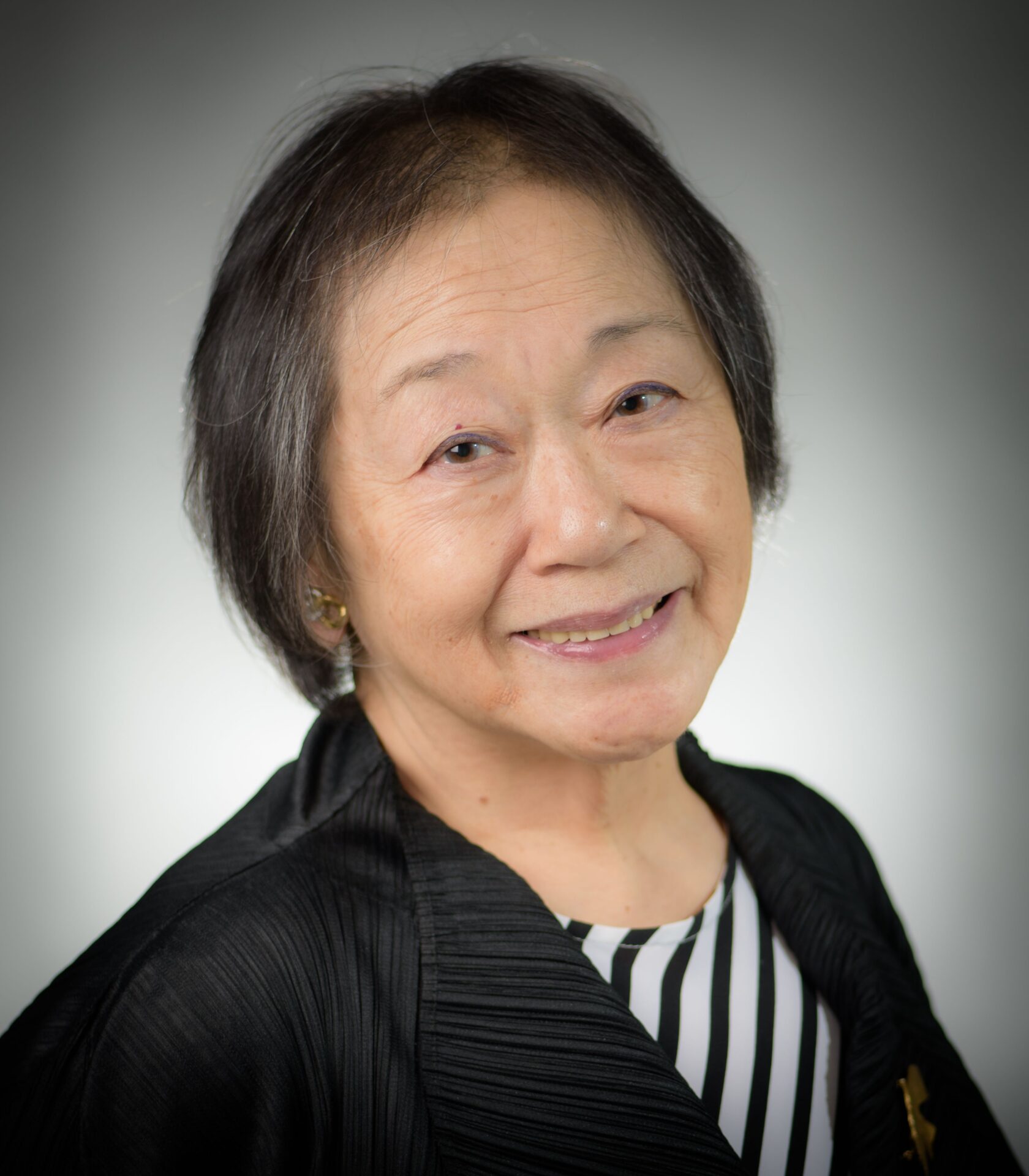 Miyoko Nakaya Lotto
Juror
Born in Hokkaido, Japan, Ms. Lotto attended the Preparatory Division of the Toho School of Music at age 5. Ms. Lotto emigrated to the US at the age of 7, her studies began in the US with Chairman of the Piano Department of Roosevelt College in Chicago, Saul Doorman, who was a pupil of Artur Schnabel. Ms.Lotto returned during the school year to Japan and won Third Prize in the prestiges Mainichi-NHK Music Competition in Tokyo at age 17 and entered the Juilliard School at the age of 18 to study with Sascha Goronitzki and was chosen to become his assistant in her junior year at Juilliard. Ms. Lotto taught at the Juilliard School for 14 years as assistant to Sascha Gorodnitzki.
Ms. Lotto was a Finalist in the Kosciusko Chopin Competition in NYC, Second Place in the Juilliard Concerto Competition, Finalist in the Concert Artist Guild and the Young Concert Artist Competitions. She was First Prize winner in the Sterling Staff Competition in Texas and a Finalist in the International Busoni Competition in Italy.
Ms. Lotto has given numerous Master Classes throughout Japan and US as well as in Israel, Italy, Germany, Spain, Taiwan and in China. She has been juror for several International Competitions such as the Hamamatsu, Gina Bachauer and the Hilton Head International Competitions.
Ms Lotto has worked with pianist/conductor Daniel Barenboim, as music consultant and editor in creating the 6 DVD Documentary "Barenboim on Beethoven". The complete 32 Beethoven Piano Sonatas was filmed live at the Berlin Staatsoper with Barenboim performing and giving Master Classes to young pianists such as Lang Lang and Jonathan Biss. The film was aired on PBS "Great Performances" series in 2007 as well as on BBC, ARTE-France and NHK-Japan and was released in 2007 by EMI and the DVD set was the Gran Prix winner in the 2008 Cannes Music Festival. Ms. Lotto was chosen to be Monitor for the 2012 ARTE-France documentary/drama "Mahler in NY" with Henri Le Grange, Pierre Boulez and Daniel Barenboim.
Ms. Lotto has been on the faculty of the Juilliard School, the Manhattan School of Music, NYU and the Perlman Music Program. Her students has been prizewinners in numerous international competitions, such as the Leeds, the Van Cliburn, International Chopin Competition, Hamamatsu, Hilton Head and the Kosciusko Chopin Competition. Recently, her pupil of 18 years was the 1st Prize winner of the American Pianist Award in 2017.
Ms. Lotto was a founding member faculty for 12 years at the Perlman Program with Itzhak Perlman, taught at the Van Cliburn Summer Institute in TX, Euro Arts in Germany, International Academy of Music in Italy, in Israel, Shanghai Conservatory, Tainan Conservatory in Taiwan, Oberlin College, NYU, Queens College, Musikfest in MN and Summit Music Festival amongst numerous festivals.
Ms. Lotto serves as Vice-President and Director of the Sascha Gorodnitzki Foundation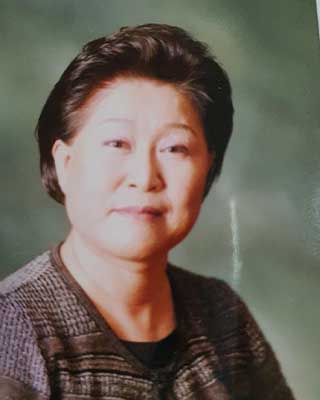 YoungSook Kim
Juror
Graudated (BA and MA) from Ecole Noermal de Musique de Paris, France.
Studied with great pianists indcluding Yvonne Loriod.
Emerita Professor of the Catholic University of Korea
where she worked for over 30 years.
She also taught at Seoul National University.
Awarded an Hononrable Professor Awards in Korea.
Performed with numerous orchestras including KBS Symphony Orchestra, Seoul Philihamonic Orchestra. Solo recitals and chamber recitals throughout France, England and Korea.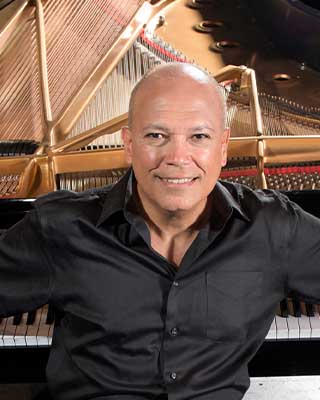 Jose Ramos Santana
Juror
A native of Puerto Rico, Jose Ramos Santana is one of the most acclaimed pianists of his generation and an acknowledged master of Spanish music.
Jose Ramos Santana graduated from Julliard School, and currently a member of the piano faculty at New York University Steinhardt School and teaches at the Levine School of Music in Washington, D.C..
A great perfomrer and an established recording artist. Performed with New York Philharmonic, Royal Philharmonic Orchestra of London, Detroit Symphony and many more and cooperated with conductors including Krzysztof Penderecki, John Adams, Dennis Russell Davies or Jerzy Semkow.
His recital work has taken him to major venues throughout the United States, France, Germany, Italy, Switzerland, Spain, Central America, and the Far East.
Jose Ramos Santana is also an established recording artist including his world premiere of "Glosas" by Roberto Sierra on the Fleur de Son Label that received critical acclaim or his collaboration with the Royal Philharmonic Orchestra that also includes recordings of Ravel's Piano Concerto in G and Saint- Saens Piano Concerto in G minor op. 22
Previously judged at Gershwin International Music Competition, Rosalyn Tureck International Bach Competition for Young Pianists, Kosciuszko Foundation Chopin Piano Competition, Liszt-Garrison International Piano Competition, Louisiana International Piano Competition czy William Kapell International Piano Competition.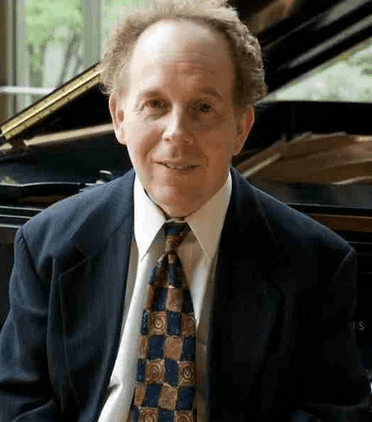 Dr. Daniel Shapiro
Juror
DANIEL SHAPIRO continues to gain recognition as a leading interpreter of Schubert, Beethoven, Mozart, Schumann, and Brahms, and as a teacher and coach at the Cleveland Institute of Music.  He has given critically acclaimed performances across the United States, in Brazil, Britain, Ireland, Spain, France, Italy, Korea, and China, at the Amsterdam Concertgebouw, and at Walt Disney Concert Hall in Los Angeles.  This season he performs his third complete cycle of the 32 Beethoven piano sonatas. DVDs of all of Schubert's major piano sonatas and his CD of Beethoven's "Diabelli" Variations have received enthusiastic reviews. 
He has taught at CIM for the past twenty-three years, during which time he has become known as an inspiring teacher who helps students achieve profound understanding and develop vivid interpretations of the great masterworks. His students have won important competitions and obtained teaching posts at prestigious universities and schools of music.
As a chamber musician,  Shapiro has had the great fortune of collaborating with some of the world's leading musicians, including Jaime Laredo, Shmuel Ashkenasi, Joseph Silverstein, Cho-Liang Lin, Roberto Diaz, Ronald Leonard, Franklin Cohen and Frank Rosenwein.  He has performed regularly with members of the Los Angeles Philharmonic, the Chicago Symphony and the Cleveland Orchestra.  He has also performed with the Cavani, Mirò, Linden and Rossetti Quartets, and has released chamber music CDs on the Harmonia Mundi and ASV labels. His Beethoven sonata collaborations with violinist Jaime Laredo can be found on youtube.com.
His musical scope also includes the study of conducting: he has worked with Daniel Lewis, Victor Yampolsky, Fritz Zweig, and Gustav Meier. He made his conducting debut at sixteen at Tanglewood, and  conducted Mozart's Don Giovanni with the Akron Lyric Opera.
His musicianship has  been enhanced and deepened by extensive collaboration with singers: listening to and working with them has been a source of tremendous inspiration.  He studied art song with Gwendolyn Koldofsky and opera with Natalie Limonick, and was an opera and art song coach at UCLA. 
A native of southern California, Shapiro began the study of piano at the age of six.  His teachers included
Leon Fleisher, John Perry, Russell Sherman, Joanna Graudan, and Reginald Stewart.  He studied at the University of Southern California and at the Peabody Conservatory, where he received his doctorate.
Shapiro is an expert Scrabble player–he is one of the top ranked players in Ohio, having won or placed in several tournaments.  He lives with his family in Cleveland Heights.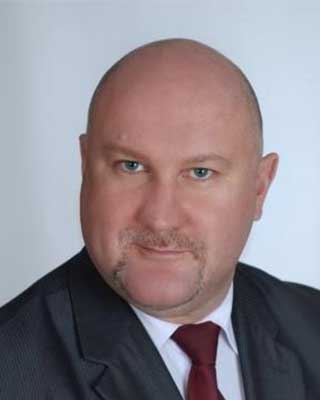 Dr Aleksander Danda
Honorary Judge
Consul General of the Republic of Poland in Hong Kong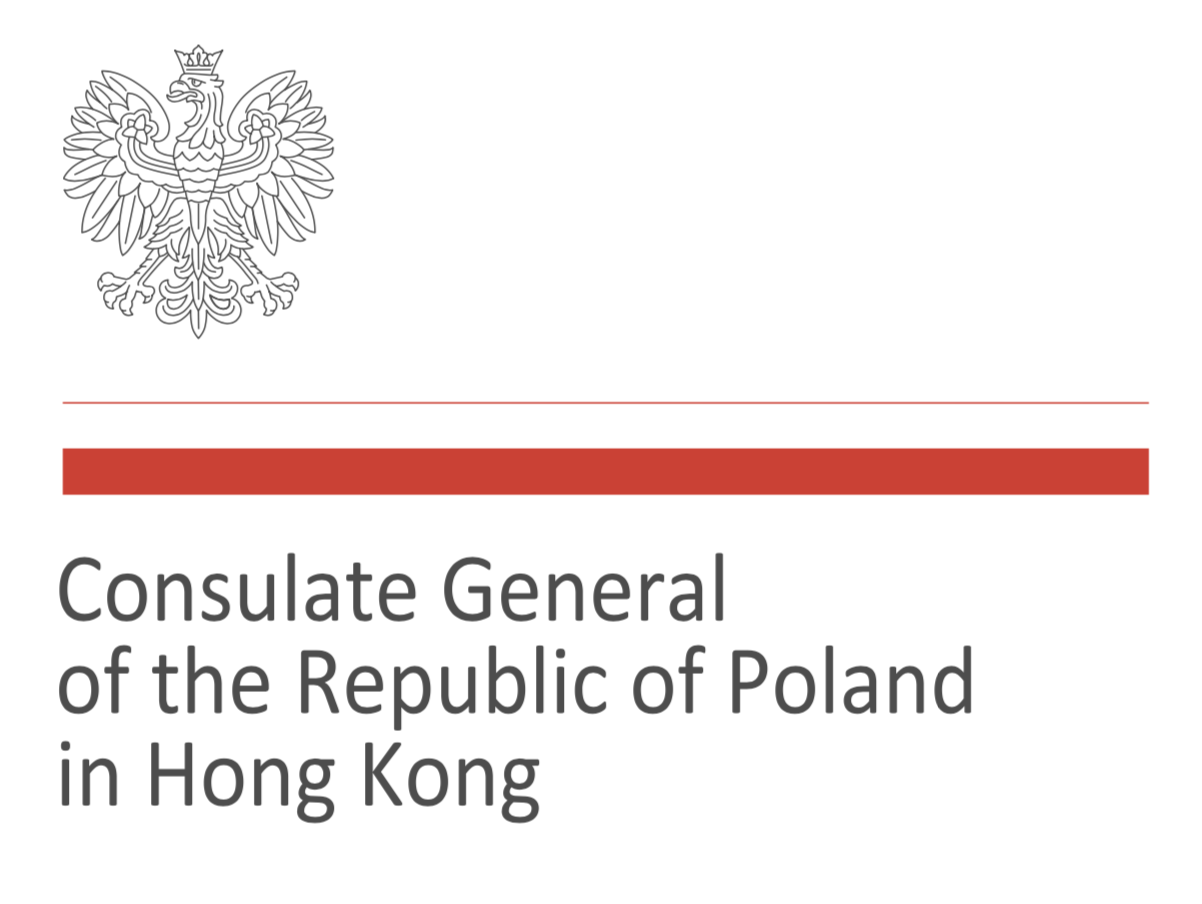 The Best Performers
of Chopin works in Young Artists and Professional cagegories will be awarded a diploma issued by the
Fryderyk Chopin Society in Poland
http:// tifc.chopin.pl